You really are never quite sure how much you need a chalkboard until you own one. Pestering students, hitting pensioners, getting dublin based beauties 'Fight Like Apes' to play your favourite track, and even using it as a make-shift umbrella. In fact, the possibilities only end with your patience when you get sick of lugging it around. However, I believe it's worth it. By letting the wonderfully gracious people I photograph write anything they want, it really does give a bit of an insight into their loves and ludicrous mental processes. It also gives the poor nervous ones something to do with their hands.
Amanda (above) is from Australia and works in Urban Outfitters. Her jacket is from Uniqlo and her necklace is an antique from Portebello road.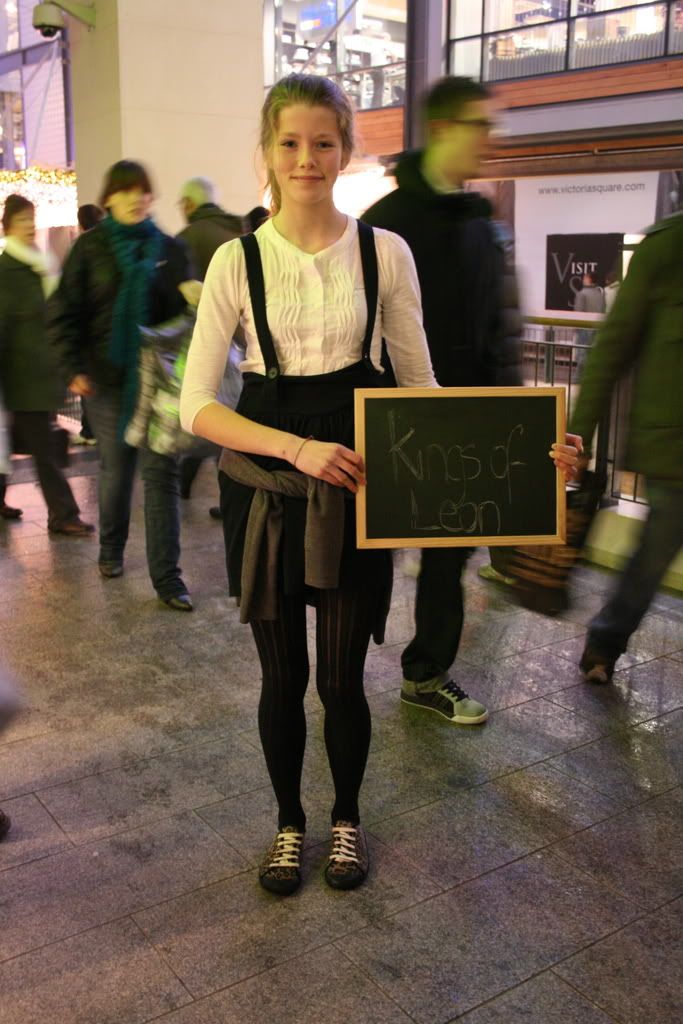 This beautiful girl's name has escaped me. I'm not going to forget in a hurry that she's only 14 though.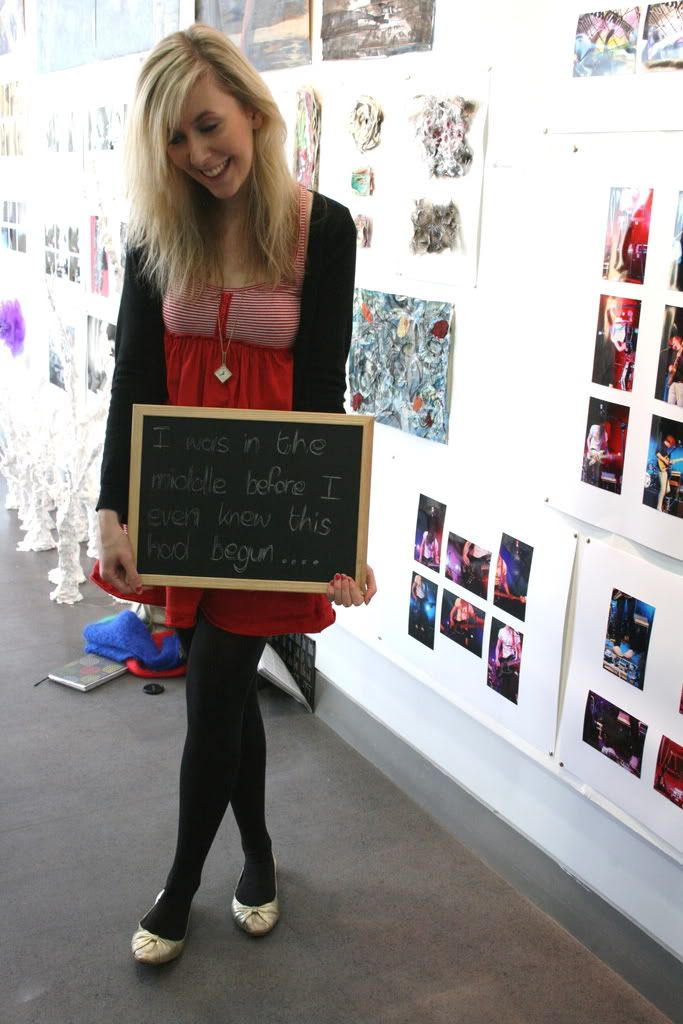 This is Emma in front of her artwork. She clutching a quotation from Pride and Prejuidice.
This is my good friend Ben. He thinks of nothing other than the Rolling Stones and Anchorman. I recently beat him at a music quiz in history class. Booyah.
more soon.